Coming May 2022
 
 CRIMINAL ELEMENT's 4th official Full-length album
ABUSE OF POWER will be released off of COYOTE RECORDS.
This album's line-up will feature the legendary Kevin Tally
(DYING FETUS, MISERY INDEX) on drums & members from
FETAL DECAY; with 10 brand new songs and will also be featuring the cover song "Unearthly Horrors" from the band SADISTIC TORMENT (early 90's DC Death Metal band on Wild Rags Records that featured the future members of DYING FETUS:
Vince Matthews, Sean Beasley, Sparky Voyles)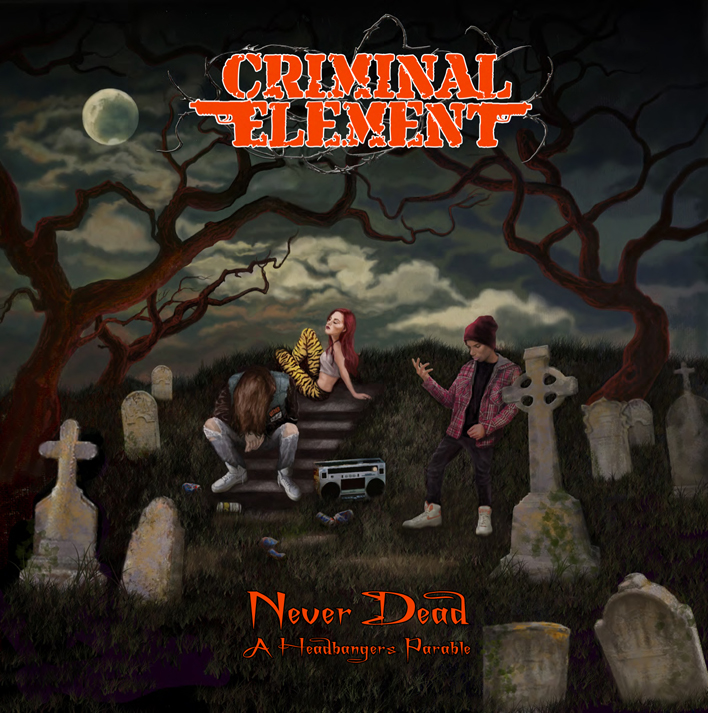 NEVER DEAD
A Headbangers Parable
---
-NEWS- 
CRIMINAL ELEMENT is announcing yet another addition to the criminal family...  
FETAL DECAY hails from the Russian Federation and is one of the top new badass bands taking the world by storm. We are very proud and excited to have them take part in the NEW CRIMINAL ELEMENT album F.T.W. (Fuck The World).  
These guys have just finished up on their new album and will begin tracking with Criminal Element later this month. The new album is 90% written and even has a song that the Fetal guys wrote just for Criminal!!  
Throughout the years CRIMINAL ELEMENT has had contributions from MISERY INDEX, SUFFOCATION, CATASTROPHIC and DYING FETUS!! Now that FETAL DECAY is the newest addition to the family, this new album will be remembered and loved for many years to come!  
Here are some of the track listings:  
Mastermind  
Your own worst enemy  
Forensic failure  
Criminal enterprise  
Multiple convictions  
Featured on this album will be many dual vocal trade-offs between Vince and Dima (FETAL DECAY)  
In addition there will be the deep, grizzly vocals from Chris Yuastella (INHUMATION, SNIPERS OF BABLE). CRIMINAL ELEMENT is in the final stages of completing the writing for the new album. Tracking will begin this spring. Look for its release near the end of 2018!!