Official Criminal Element Merch:
With the release of Never Dead, Criminal Element will have tons of NEW (and previously unavailable...) merch for you to get ahold of. We will keep you posted here as well as the Criminal Element facebook page on all that's available.
In the mean time, GET your copy of Never Dead - A Headbangers Parable today!!
Black Graphic T featuring Criminal Element's soon to be released in 2021 album cover for F.T.W.
Read more…
close
Black Graphic T featuring album cover artwork off of Criminal Element's 2010 Crime & Punishment Pt. 1
(*This shirt is available in 3 different logo colors Red, Green & Blue)
Read more…
close
Black Baseball Style cap with Criminal Element logo embroidered in silver stitching
Read more…
close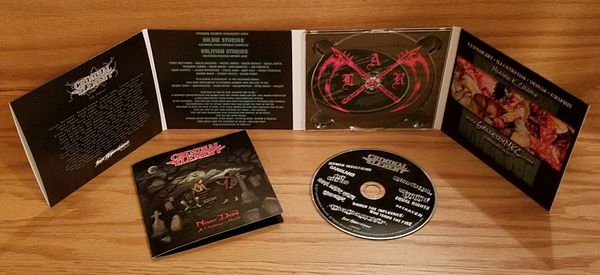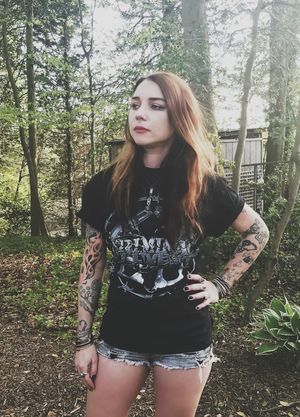 CRIMINAL ELEMENT delivers the ultimate tribute to the great ones who inspired us all to want to pick up an instrument! Spanning over 2 decades of metal, vocalist, Vince Matthews, brings back to life some of the greatest songs that inspired not only him but millions of other head bangers worldwide. NEVER DEAD features covers from bands such as AC/DC, JUDAS PRIEST, NUCLEAR ASSAULT, EDGE OF SANITY and many more. CRIMINAL ELEMENT gives tribute to heavy metal, thrash metal and death metal from 1979 – 2000 covering 10 great songs that have indeed guided us all through this strange journey called life. As a bonus track, NEVER DEAD features FETAL DECAY (from Russia) covering a CRIMINAL ELEMENT track SNITCH BITCH HOMICIDE!!
Read more…
close
2014 Maiden Brooklyn 8 track cd Featuring 5 brand new songs along with the re-release of Criminal Element's very first Criminally Contaminated original 7" off of Relapse Records
Track Listing: 1. Plea Bargain Mania 2. Protective Custody 3. Beyond A Reasonable Doubt 4. Maiden Brooklyn 5. Goon Squad Mania 6. Sickening Gore 7. Criminally Contaminated *8. 1000 Nightmares
Read more…
close